France/Haut-Rhin: the town of Bernwiller saves energy by heating with a plant
Miscanthus, an Asian plant that resembles a reed and is used as a fuel, is making the city's mayor, Patrick Baur, and local farmers happy.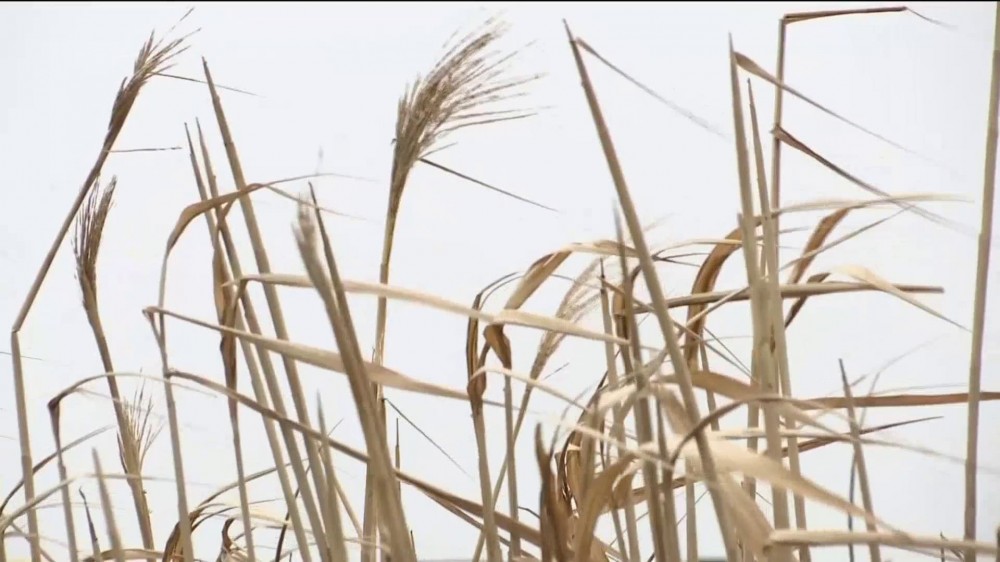 While energy prices are skyrocketing, the small town of Bernwiller in the Haut-Rhin is doing well. For several years, all the inhabitants have been heating with miscanthus. Much cheaper than gas or wood, this plant from Asia is the happiness of the mayor, Patrick Baur.
"We realized that in terms of heating, it would be very good. The test was done and was conclusive," he explains to BFMTV.
Especially on the financial plan: the heating produced by the miscanthus returns to eight cents the kw/h against fifteen cents currently for the electricity.
"Everything is done on the commune, in short circuit"
For ten years, this commune of Alsace has invested to exploit this plant to the maximum. Two boiler rooms that use miscanthus as fuel now supply all the infrastructures.
The advantage is also ecological: this plant grows by itself, without chemical fertilizers, does not require maintenance and is harvested in spring before being transformed into small chips. "Everything is done on the commune, in short circuit", assures Patrick Baur.
No less than 27 hectares of miscanthus are cultivated by farmers in the region, says France Bleu.
And this exploitation also protects the consumers of this fuel of any risk of variation of the prices. "Unlike other energies, whose prices are skyrocketing," points out Patrick Baur, who receives calls from elected officials from all over France, who also want to halve their energy bill.
---