Cameroon: AFD provides 36.4 billion euros to boost agricultural production in the North
The signing of the relevant acts took place on January 30, 2023 in Garoua. The main beneficiary of these is Sodecoton with an envelope of 26.4 billion, it will use this money to boost its activities.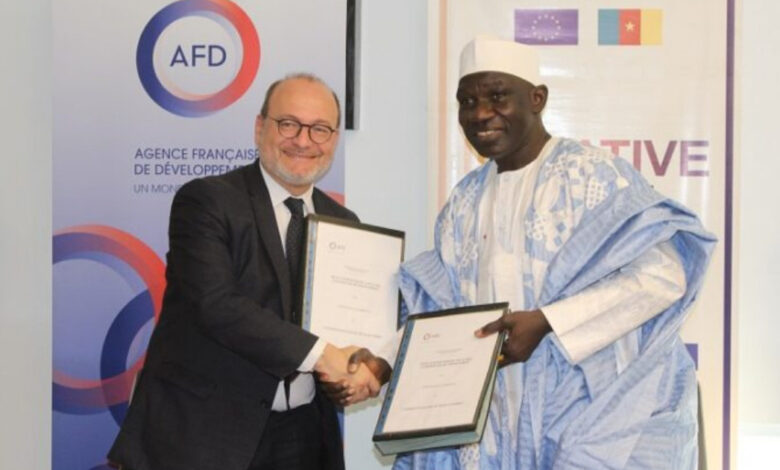 The city of Garoua, in the North Cameroon region, received on January 30, 2023, distinguished guests. They were the Minister of Economy, Planning and Territorial Development (Minepat), Alamine Ousmane Mey; the Director General of the French Development Agency (AFD), Remy Rioux, and a host of diplomatic personalities. It was on the occasion of the signing of financing agreements worth 34.6 billion CFA francs, between the Republic of Cameroon, the French Development Agency and the European Union.
In detail it is a financing agreement and three notes of intent that were signed today. The financing agreement in question is a non-sovereign AFD loan of 30 million euros, i.e. 19.7 billion CFA francs, for the project to modernize the production structure of the Société de développement du coton au Cameroun (Sodecoton). The notes of intent concern: firstly, a grant from the European Union to AFD, in the amount of CFAF 6.6 billion, to support the energy transition of Sodecoton. The second grant of CFAF 5 billion is intended for the "Team Europe Initiative" to finance the "Cameroon Green and Resilient Septentrion" program. This program will allow for better coordination, supervision and deployment of inclusive, sustainable, profitable and environmentally friendly agro-pastoral activities in this part of the country. The last note of intent is a financing agreement for the Agricultural Sectors Development Support Project (Padfa II) between AFD and Minepat, for an amount of CFAF 3.3 billion.The objective is to sustainably increase the income and resilience of family farms producing rice and onions in the intervention zones.
Overall, "these financial contributions, totaling approximately CFAF 34.6 billion, will contribute to the implementation of NDS30 projects that fall under the agricultural sector strategy in the country.In all, "these financial contributions, totaling approximately 34.6 billion CFA francs, will contribute to the implementation of the NDS30 projects that fall under the agricultural sector strategy in the Adamaoua, North and Far North regions," according to Minepat's services. But in particular, Sodecoton, the main beneficiary of this support, will have to use it to modernize its industrial fabric and thus increase its production capacity to 400,000 tons by 2025. As for the other financial acts, they will not only boost but also make the agropastoral sectors in the three northern regions (North, Adamaoua and Far North) of Cameroon more resilient.
It should be noted that the new cooperation agreements that have just been signed will replenish the portfolio of projects and programs that AFD finances in Cameroon, which amounts to CFAF 396 billion.
Source: ecomatin.net
---