France/Montignac-Lascaux : The commune signs a twinning agreement with a Spanish town
During the events of the anniversary of the discovery of the cave of Lascaux, on Saturday, September 10th, the act of twinning between Santillana del Mar and Montignac-Lascaux was signed by Angel Rodríguez Uzquiza, mayor of the Spanish city, and Laurent Mathieu, his counterpart from Montignac. The two communes participate in the network of the prehistoric rock art presided by Germinal Peiro, present at this ceremony.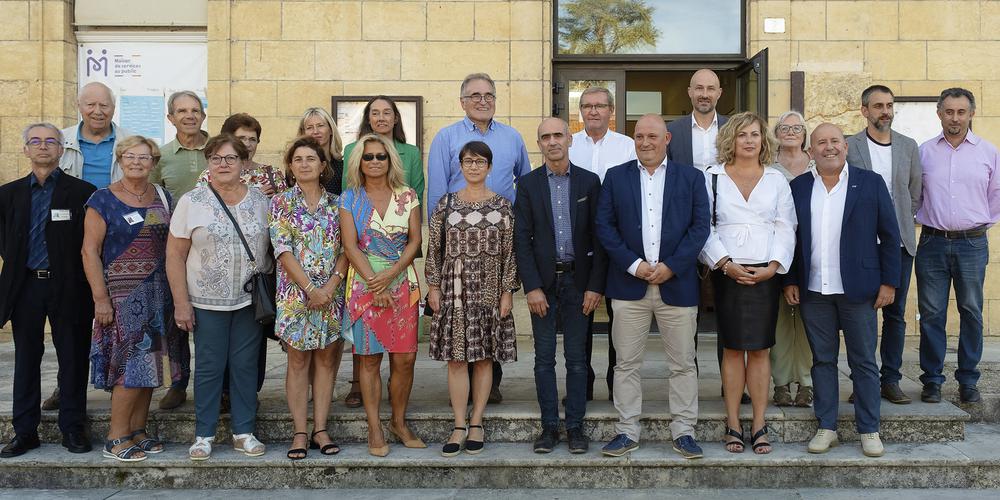 Santillana del Mar is located in Cantabria, in the northwest of Spain, on the Bay of Biscay, about thirty kilometers from Santander. It is close to the Altamira cave. The town is already twinned with Le Dorat, in Haute-Vienne, and Borgolavezzaro, in the Italian Piedmont; Montignac-Lascaux with Mairena del Aljarafe, near Seville.
The two towns are home to prehistoric caves described as the Sistine chapels of Quaternary art in one case and of prehistory in the other. The associations of the twinning of Montignac-Lascaux and Culture & Découverte Lascaux were present.
Source: www.sudouest.fr
---