France/The Île-de-France region announces measures to strengthen its cybersecurity
On the occasion of a trip to the La Défense business district on the theme of cybersecurity, Valérie Pécresse, President of the Île-de-France region, announced several measures relating to it.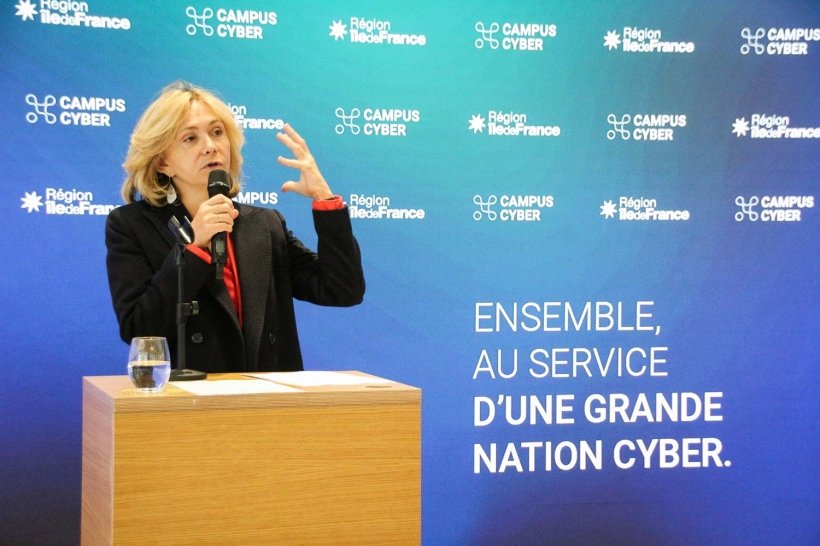 "During the previous Olympics in Tokyo, there were more than four billion cyber attacks. Next year, we also expect to be the target of billions of attacks of the same order, during our Olympic and Paralympic Games. Recently, we have noticed that we have great vulnerabilities, especially on public services such as hospitals or communities. So we want to take advantage of the year 2023 to strengthen all our walls of cybersecurity, "said Valerie Pécresse.
Three measures announced
During a visit to the Cyber Campus, a cybersecurity totem pole that brings together the main national and international players in the field at La Défense, regional president Valérie Pécresse announced three measures related to cybersecurity.
"We want to be a reference player in Europe, in terms of cyber," said Valérie Pécresse. It is to move in this direction that the announcement of a deployment of a cybersecurity package with two formats of check, from July 2023, was made. The first check, called "Diag Cyber", of 5 000 euros, is intended to finance the realization of diagnoses and the formalization of associated action plans. Next comes the "Cyber Investment" check of 10,000 euros, conditional on the completion of a cybersecurity diagnosis and intended to support capital expenditure. The objective of these two vouchers is to encourage SMEs to take up the subject of cybersecurity, to which they are most exposed.
The region is also extending its support for the Cyber Campus via the European Digital Innovation Hub " Cybiah " by increasing the project's budget by an additional €2 million. A consortium of 12 partners (including EPITA, MGP, Hub France, CCI Ile-de-France, etc.) is working with SMEs to raise awareness, provide ongoing and initial training, develop services and solutions, and provide support.
Finally, the Region has announced the launch of the CSIRT (Computer Security Indident Response Team), otherwise known as the " cyber barracks ". It will take care of the most vulnerable middle-sized players in the Paris region, SMEs and ETIs, local authorities, public institutions and associations. "It will be an assistance center, with a telephone call platform and an information system for emergency situations. The CSIRT will be fully operational by the end of 2023.
Source: www.affiches-parisiennes.com
---